UPC: 860009902107
The whole shebang. The entire enchilada or whatever they say. The absolute perfect gift since it includes it all. You'll never get it wrong!
Regular price
Sale price
$49.00
Unit price
per
Sale
Sold out
Money back Guarantee
If you receive it & don't like it, within 30 days we will fully refund you.
Free return shipping
It sucks to lose out on shipping, this won't happen to you.
View full details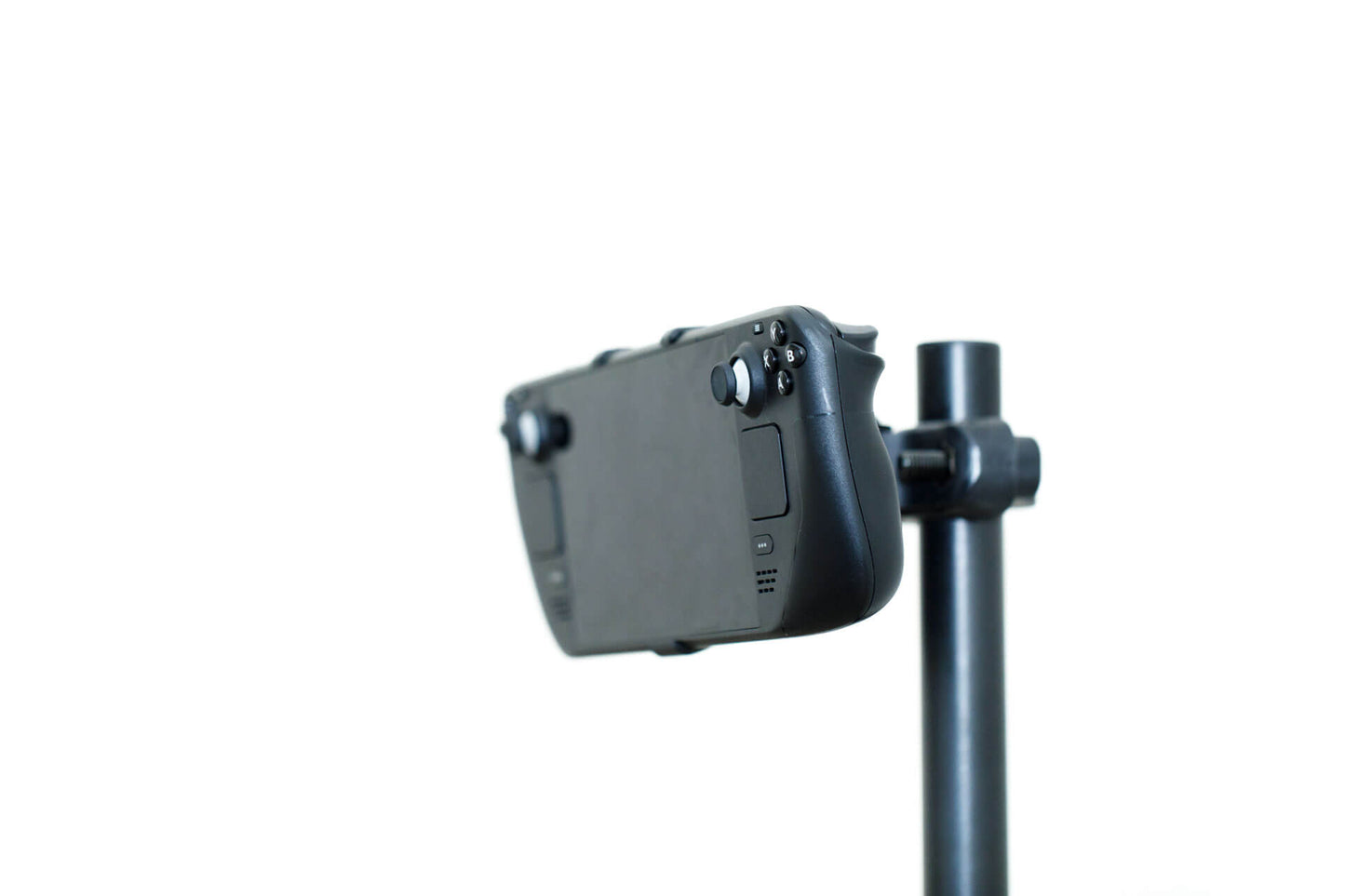 Description
The whole shebang, the entire enchilada, the Entire System is our biggest and most versatile bundle with 4 different attachments and 2 grip options. Customize your perfect gaming setup at home and on the go!
Want even more enchilada?
Get the Cablemate for only $10 with the purchase of any bundle! Discount applied at checkout when both are added to cart.
What's Included
1x Deckmate Grip
1x Kickstand
1x Wall mount (with anchors and screws)
2x  Adhesive Puck 
1x VESA mount (with 4 screws)
1x Universal Adapter
How it works
Attach the Grip directly to your Steam Deck or the Universal Adapter to your hard case to easily swap out accessories using our patented spring activated design. Mount a battery bank, USB-C hub, or external drive to your Steam Deck with our Adhesive Pucks. Dock your deck out of the way on any flat surface using our Wall Mount. The VESA mount screws directly to a VESA monitor arm for secure storage at your desk. As for the kickstand, do we really need to explain?